Tools
Are you trying to complete a project but don't have the tools to do it? Finish the job at ease with the proper high-quality tools to get you there! From sanders and saw blades, to screwdrivers, and hammers for construction projects, Deelat Industrial has everything you require.Choose from a wide selection of welding torches, air compressors, and measurement devices to help you finish your project efficiently and productively.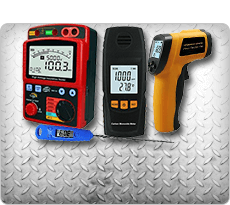 Test Measurement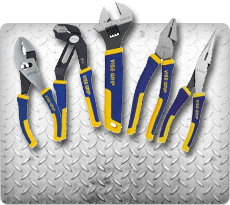 Pliers and Vise Grips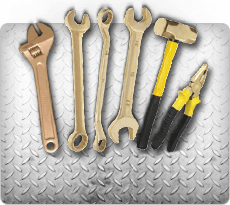 Non-Sparking Tools
Concrete

Demolition Hammers

Rotary Hammers and Drills

Rotary Hammers Cordless
Saws and Blades

Circular Saw Blades

Saws Circular Metal

Circular Wood Saws & Blades

Sockets Sets
Our multi-piece socket sets provide you with everything you need to get the job done right. Each set includes sockets made from the highest quality steel with high-grade polish finish, as well as a number of different extensions, and durable molded case. Choose the kit that's just the perfect size for you, and you're sure to enjoy years of high performance on even the most rugged of jobs.
Featured Products
$4738
SKU #D1144078
Ratchet Cable and Wire Cutter - Diameter 0-30mm - Cu-Al
Ideal for a range of electrical based applications, this will be all you need to quickly and efficiently cut and maintain wires and cables. The design of the cutter ensures easy use with optimal performance using only one hand and the ratchet mechanism allows for improved leverage. It is constructed from high quality and corrosion free materials for durability and longevity, and the plastic handles increase comfort during use. The blades of the device can be sharpened and its important to note that this tool should not be used to cut steel wires.
$17550
SKU #D1148506
Demolition Jack Hammer and Chipping Tool - 1300W - Electric
Featuring a strong and sturdy high quality construction, this demolition breaker or hammer is the ideal solution for a range of demolition applications. The use of this tool will make easy work of breaking through such materials as brick, concrete and granite. The input power with this demolition breaker is 1300W, while the impact rate is 3600 per minute. As well as the breaker itself, this set includes one auxiliary handle, one carbon brush and a thorough yet clear instruction manual to help you get started.
$23700
SKU #D1151558
Hot Wire Anemometer
This measures air velocity, air temperature, and air quality, all with one handy and sophisticated device. Amazingly accurate and easy to use, the anemometer runs on AAA batteries, and the unit size is 76.8*38*170.4 mm. Perfect for a number of different applications at home or on the job site, you're going to see that this device makes accurate measurements easier than ever to achieve.