Safety
Safety is a top priority in any situation, whether it involves working in an extreme environment, or preventing an undesirable circumstance. Deelat Industrial has the items you need to help you feel safe and secure.We offer everything from vision, hearing and polluted air protection, to first aid kits and security cameras. If you work in low air quality conditions, Deelat offers a variety of dust masks and respirators. High quality safety harnesses, lanyards, and helmets are also offered for individuals working in industries that include utilities and construction. Shop with Deelat to continue working with a greater sense of security and peace of mind.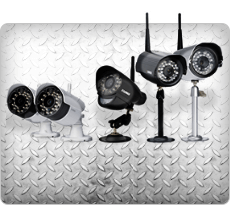 Security Cameras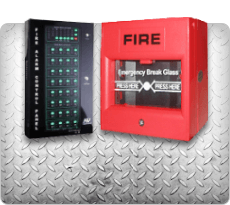 Fire Gas Water Protection
Breathing

Cartridge Respirators

Disposable Respirators

Escape Respirators

Hearing Protection
Hearing protection is an essential safety consideration for those working in loud environments, particularly when doing so regularly or for a long periods of time. Industries featuring construction and factory work must wear hearing protection, which will include items such as ear plugs and ear muffs. In some cases the two may even be worn together for extra protection. Ear plugs are typically made of foam and come in small, standard and large sizes to suit every size of ear canal. The standard noise reduction rate (NRR) ranges from 22dB to 33dB. Ear plugs are available in both disposable and reusable forms.
Featured Products
$2200
SKU #D1147935
100ft Premade Siamese Cable
Siamese cable is a highly beneficial solution that allows two different kinds of wires to be run and installed through one cable. They can and are used in a wide range of applications and are particularly useful when it comes to CCTV and surveillance systems, by allowing the power and data transmission signal to be run together. This creates a more organized installation with a reduced number of individual wires and cables. This 100 ft length of pre-made cable integrates a DC power cord with a BNC/RG59 cable.
$37485
SKU #D1140892
100 pcs-RENYAN Safety Vest-RY-3013
100 pcx-safety Vest This safety female vest is designed with a contoured waist, vents at the hips, and has repositioned horizontal tape. It's made of 100% polyester tricot. There are two convenient exterior waist pockets. The vest comes in a number of colors, and meets all ANSI and ISEA 107 requirements.
$65683
SKU #D1147312
DVR Recorder (32 Channel Digital)
User-friendly, this digital video recorder is popular for use in both large home or office surveillance. Reliable and dependable, it includes thirty-two channels for monitoring the entire building at one time letting you keep a close eye on all of your belongings. Finally, its sleek, black box design offers a professional look and style.