Office Supplies
If you're starting a home business, looking to upgrade your office, or if you school or office require replacement supplies, Deelat Industrial is the perfect place to shop for office supplies! Essential office items such as pens and pencils for writing, letter openers for mail and post applications, and labels and time clocks for human resource management - all can be conveniently purchased at Deelat.We also offer high quality computer, tablet, and cell phone accessories as well as audio/visual equipment for business presentations. Browse our huge inventory of office supplies to help your office become fully functional in no time!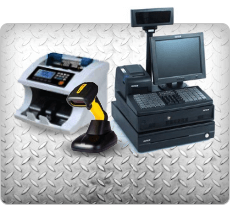 Cash Handling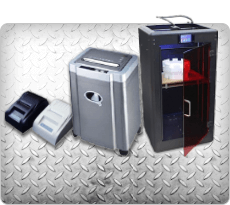 Office Machines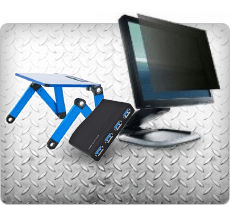 Computer Furniture
Monitor and TV Mounts

CRT Mounts

Standing Flat Floor Mounts

Flat Panel Television Wall-Mounts
Paper Envelopes Labels
Letter Openers

Post It Notes Notebooks Pads

Roll Labels

Projector Screens
Our projector screens come in multiple sizes and formats for applications which include computers, video, HDTV, projectors, and so much more. Premium-grade fabric ensures that colors stay true and come to life on the screen. You can choose between screens that open manually or electronically, as well as those which are free standing, table top, wall mounted, or wall/ceiling mounted. Bring your presentation, video, slide show, or power point display to the big screen, with compelling images of exceptional clarity.
Featured Products
$14696
SKU #D1141038
Projector Screen - 16:9 - 100" (Tripod PVC)
Present training materials, videos and slides conveniently on this 100" projector screen. Designed for heavy use, it is lightweight and includes a carrying case, making it ideal for mobile uses. Quality-made using a strong and hardy material, the screen is fire safe and mildew resistant, and can be easily cleaned and maintained with simple soap and water. With a built-in keystone eliminator, you can tilt this tripod screen forward for better viewing.
$12500
SKU #D1154871
Rotary Paper Trimmer and Cutter - Straight - 24" (620mm)
Able to cut card stock and photographs along with standard sheets of paper, this trimmer is ideal for offices, churches and schools. And offering commercial quality, it features a guide for straight cutting. This machine is able to cut as many as eight sheets of paper at one time.
$9680
SKU #D1161305
Barcode Scanner - 1D Wireless Laser
This laser barcode scanner is indispensable for industrial and commercial use. It's constructed from durable materials that ensure years of successful use, and its handy design is also easy to grasp. The device is lightweight, making it easy to carry around any store or warehouse, and its practical construction makes it user friendly and also high performance. Since the device is wireless, it's incredibly easy to take on the go, and it features a fast operating time.