Material Handling
Material handling products are essential for helping your business safely store, transport, package and organize inventory. Deelat Industrial offers a wide assortment of high-quality and cost effective items to help you manage the task at hand and provide you with a safe, effective method for handling various materials. We offer hoist cranes, dock truck accessories, and forklift attachments for heavier lifting.If your business requires anything ranging from chain ropes, strap connectors, and casters, to ladders, lift tables, and platform trucks, Deelat has you covered! We'll get the product to you as fast as possible so you can increase your workload easily and efficiently.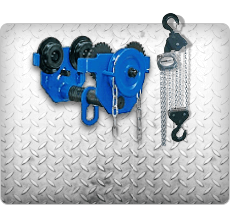 Hoists Cranes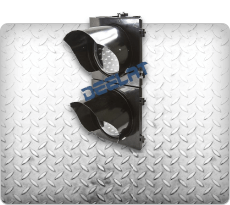 Dock Truck

Hand Trucks Dollies
Steel Hand Trucks are ideal for a number of different working applications thanks to their long lasting durability and performance. We provide a number of different styles, sizes, and capacities to choose from to meet your individual requirements for lifting, transporting, loading and unloading the most heavy and cumbersome objects. Mobility is enhanced by the heavy duty wheels and overall high-performance is achieved thanks to the superior steel construction.
Featured Products
$30495
SKU #D1041306
Barrel Lifter - 55 Gallon Drum - Overhead
Overhead Drum Lifter - 55 Gallon Drums This overhead drum lifter is engineered for use with a industrial crane and is to be used to lift drums straight up. In addition, lifting unit includes four pockets that our seamlessly fused into the design so that the drum lifter can be used with forklifts. Specialty saddle design make the drum lifter compatible with 30 and 55 gallon fiber, plastic and/ or steel drums. Racheting strap makes certain drums are secured properly. Unit is constructed with carbon steel constructions and includes a rugged powder-coated yellow paint for safety.
$66486
SKU #D1047070
3000 kg Digital Floor Scale--1.2*1 m
Designed for use in shipping departments, this low profile floor scale features a digital LCD display. Its stainless steel platform is further protected with a slip and corrosion resistant rubber mat. And, it offers multiple operational functions including quick metric conversions, hold and tare. Battery operated, it shuts off automatically and can hold as much as 3000 kg.
$70112
SKU #D1100111
Low Profile Digital Floor Scale (Indicator Stand Sold Separate) - 2000 lbs
Constructed of steel, this low profile digital floor scale is ideal for weighing products for manufacturing and other production companies. It is designed with a slip and corrosion resistant platform that can conveniently hold a variety of items including shipping, receiving, and even farm animals. And with ramped ends and adjustable leveling feet, this unit is battery operated and can hold as much as 2000 pounds.