Electrical
Get charged up with great deals on our wide selection of electrical products. Whether it's fluorescent bulbs you're looking for to light up your home or work environment, or products to power your equipment including power strips or rechargeable batteries, Deelat has everything you need!Search our growing selection of portable generators to provide you with power wherever you go. Renewable, solar power energy is also becoming more convenient and affordable. Deelat offers solar ventilation systems for energy savings. If it's electrical items you need, Deelat Industrial is your solution. We offer a large inventory of products and convenient shipping times.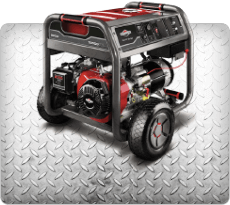 Generators
Shop A Wide Variety of Lighting and Exit Signs

Emergency

Exit Signs

Lightcombo

Maintenance Free Induction Lamps

Explosion Proof LED Lamps and Bulbs

LED Mining Lamps & Lights

Batteries Chargers
Rechargeable batteries are suitable for use with a large range of household and office appliances including remote controls, gaming devices, cameras and MP3 players. Using rechargeable batteries rather than disposable ones is a smart decision both environmentally and economically. Our selection of batteries come in a range of sizes and with different storage capacities. All come pre-charged and ready for use. Deelat also offers a variety of efficient, high-quality chargers that can be used with AA or AAA batteries.
Featured Products
$26400
SKU #D1155733
Solar Powered Exhaust Fan and Ventilator - 12W - Roof Mounted - 12"
Protect your roof against moisture while also keeping the air fresh with this exhaust fan. Solar powered with a brushless motor, it offers an energy savings and is easily installed. And constructed with an aluminum fan blade, it can withstand harsh weather conditions such as hail and high winds.
$2599
SKU #D1141736
25 ft 5-15 3-Outlet Extension Cord--LA004H/LA052H
Create more space and flexibility when it comes to using electrical devices with use of this multi-outlet extension cord. It provides 25 feet of additional cord and features three 5-15 outlets for use with multiple items. It is constructed from top quality materials ensuring safe and optimal performance as well as excellent longevity.
$7099
SKU #D1142709
Red LED Exit & Incandescent Emergency Light
Red LED Exit & Incandescent Emergency Light This red LED exit sign and emergency light features a modern appearance and durable construction. The exit sign is designed to create the optimal amount of light while using the least amount of energy. It is ideal for use in schools, offices, and warehouses while being simple to install and resistant to corrosion, moisture, and dirt. It has dimensions of 35.87 x 30.80 x 4.45 cm and a heavy duty construction that is designed to stand the test of time. The sign also is universally mounted on a wall, ceiling, or side. This product is UL listed. The featured lettering is clear and easily visible and the red coloring is bright and bold.