Thousands of Industrial Products
Over
26,000
products for your home and business
Browse the store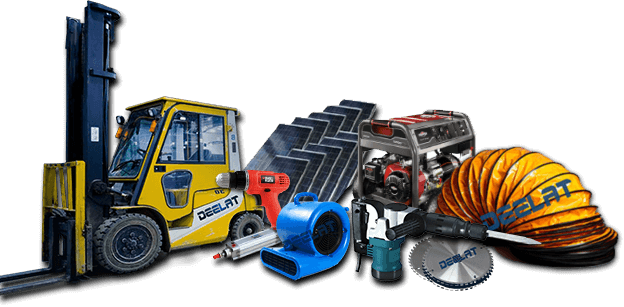 Non-Sparking Tools
The non-sparking quality ensures that when the tool makes contact with it's target, there will be no spark caused by the friction of the collision.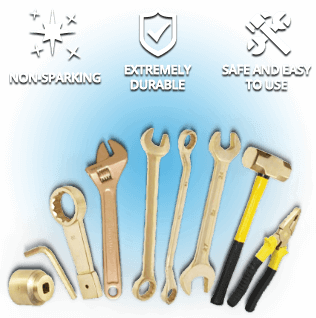 Browse Tools
Explosion Proof LED lamps
Both flame proof and energy efficient, these LED lamps are safe to use in a factory or other potentially hazardous environment.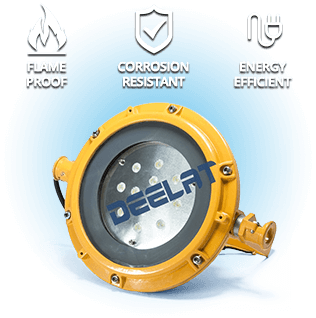 Browse Products

By simply asking a question
about a product you're interested in!
Find a Product & Ask a Question
No purchase is required.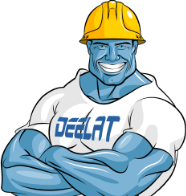 Flexible Ventilation Ducts
They will quickly provide you with the measurements you'll need to complete electrical and plumbing repairs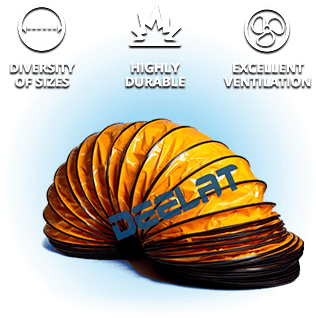 Browse
Explosion Proof Ventilators
Lightweight and portable, our ventilators are ideal for use in a variety of settings and particularly potentially flammable or explosive environments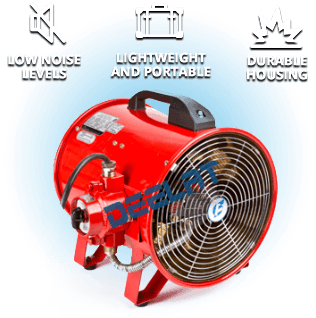 Shop Ventilators
Products For Your Consideration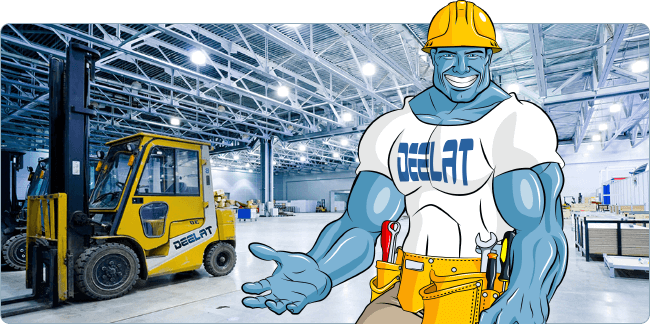 Industrial Products
Deelat Industrial
is the website that experts choose to purchase the
materials
,
tools
and
equipment
they need to get the job done no matter what the application.
Deelat industrial
's dedicated customer support team are always ready to
answer your questions
and make your purchasing process
easy-to-understand
,
simple
and
fast
. Our customer testimonials confirm that the products we sell are of
the highest quality
and
most durable
construction. Seeing is believing!
Manufacturers and plumbers have tested our best-selling
motorized electric ball valves
and can testify that the forged brass construction of our actuator
is precision engineered for perfect fit and flow
while
the motor is unparalleled in performance and long life
.
Deelat's explosion proof selection of products
are extremely important and useful in a variety of applications. Anyone who uses our
explosion proof ventilators
know that its pure copper barrel is essential in preventing anything from
igniting internally
, which is very important in any environment where there is potential for an explosion to occur.
Deelat's explosion proof lighting
, such as its
maintenance free energy saving explosion proof LED bulb's
are becoming immensely popular among installers since they do not spread fire as they are flame proof. As a complement to our explosion proof ventilators, our high quality, durable
PVC flexible ducts
help move air through environments where fresh air must be circulated or hot unwanted air must be removed. The tear resistant PVC is
designed to withstand a range of temperatures
and can be easily attached to our ventilators.
If you are a home inspector, plumber or general contractor,
test measurement devices
from Deelat Industrial make perfect sense. Our high quality
ultrasonic thickness gauges
can
precisely measure the thickness of metal pipes
and come conveniently packaged with a small carrying case.
Measuring temperature is made easy
and can be done on fly with accurate results with our
infrared thermometers
. With the ability to
take temperatures from a distance
, infrared thermometers save time and keep you safe by taking the temperature without having to physically enter the hot zones.
These are only a few of the best selling products on
Deelat
among the many tens of
thousands of high quality products
you will find on our website. Thanks for being our customer.
Featured Categories
Why choose Deelat?

EASY & SECURE
PAYMENT SYSTEM

FAST SHIPPING
WE SHIP THE SAME DAY

AMERICAN
CUSTOMER SUPPORT

1 CLICK TRACKING
NO LOGIN REQUIRED

DOOR-TO-DOOR
PRODUCT DELIVERY
Latest from the blog

VISIT OUR BLOG